Safety and Security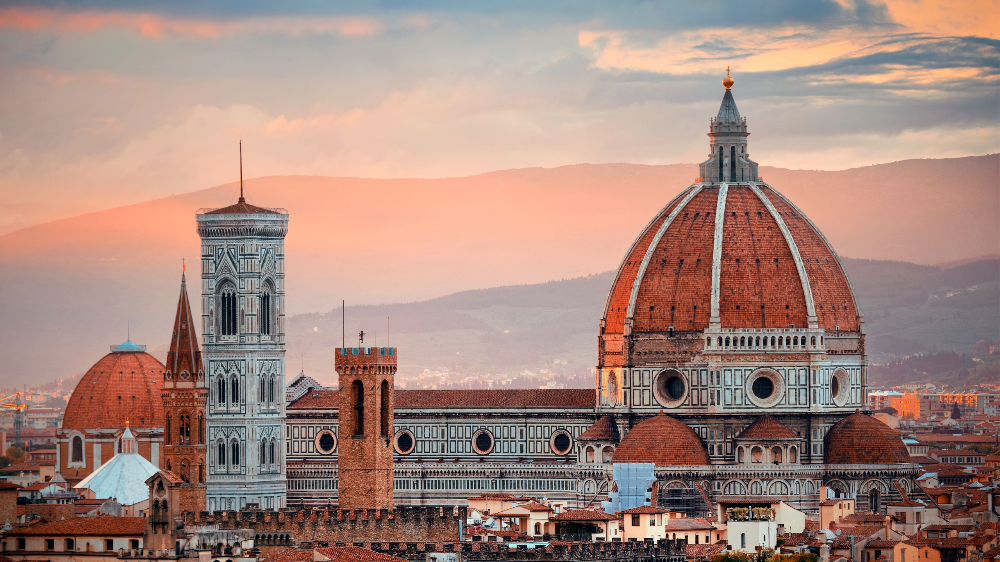 Rider University is concerned about your safety and security while you are studying abroad. The Study Abroad Office therefore is providing you with this list of precautionary behaviors distilled from information provided by the United States State Department, NAFSA International Educators Association and Rider University Safety and Security personnel. Whether the United States, the country in which you are studying and/or the countries to which you travel while abroad are at peace, or whether there is local, national, regional or global unrest or dangerous natural occurrence, it is important that you read and follow these recommendations.
The Study Abroad Office expects you to read this list, to share the information with your parents or guardians as appropriate, to take the list with you when you go abroad, and, most importantly, to follow the precautionary advice it contains.
What to do while you are abroad
1. Travel Registration
Register with the US Embassy Consular Section in the country in which you are studying. You should register your passport, address and telephone number there. Personnel at the host university will help you in this process, or may already have done this by the time you arrive.
The easiest way to do this is to register for the U. S. Department of State service for citizens traveling or staying abroad called "Travel Registration."
Travel Registration is a free service provided by the U. S. Government to citizens who are traveling to, or living in, a foreign country. Registration allows you to record information about your upcoming trip abroad that the Department of State can use to assist you in case of an emergency. Americans residing abroad can also get routine information from the nearest U.S. embassy or consulate.
Upon arrival at your destination, create your account and register your address abroad upon arrival by going to travelregistration.state.gov. Check first however with your study abroad provider, as they may have an alternative plan to register you with the U. S. embassy or consulate in your country of destination.
2. Make Copies
Before you leave to study abroad you should also make three copies of the information pages and visa page of the passport. Give one copy to the Study Abroad Director, another to your parents or guardian as appropriate and take another copy with you to keep in a separate place from the passport itself.
3. Register With Local Police
Register with the local police in the city or town in which you are studying. The Rider local advisor or personnel at the host university can help you in this process, or will do so on your behalf.
4. Stay current with developing news
Read daily the local papers, U.S. papers available abroad such as The International Herald Tribune and online services. In addition visit the U.S. State Department Website for both general public announcements and those particular to the country in which you are studying and any countries you are planning on visiting while abroad.
5. Be aware of local laws to which you are subject
6. Keep a low profile
Keep a low profile by observing local people and learning appropriate dress and behavior.
7. Safeguard Documents
Safeguard your passport, travel documents, credit cards and money. Make three copies of all documents. Leave one at home and carry two with you, one in your luggage and one in your carry-on or bag. It is a good idea to bring extra passport photos with you in case you lose your passport.
Pickpockets
Beware of pickpockets and con artists. They especially can be found on public transportation and crowded areas like bus and train stations, and department stores, and especially in areas where tourists are found.
3. Traveling on your own
Read carefully the following recommendations:
If you go away overnight or for several days, leave contact information and your travel plans with your local advisor and/or personnel at the foreign university and with any other Rider students who will not be travelling during that time.
Don't divulge personal information about yourself, your traveling companions or your study abroad program to strangers.
Do not let people know where you are staying, when you plan to leave or where you are going the next day.
Don't hitchhike. Do not travel alone. Do not go somewhere with someone you do not know.
Avoid street demonstrations or political parades. If a crowd is gathering or you feel uncomfortable, leave immediately.
Be careful crossing the street. Pedestrians do not have the right of way in many places. Be careful in Britain, Ireland and some other countries, where traffic comes from the OPPOSITE direction.
When exiting trains, make sure the door has opened on the correct side. Do not exit until you are sure the platform is there.
We recommend that you do not rent cars or motorbikes or drive overseas.
Always be aware of the closest exit, especially in a crowded place.
Don't carry your passport with you if you can avoid it. A copy of it and a picture ID will usually suffice as identification.
Be alert for pickpockets.
4. Circumstances of Heightened Security
Under circumstances of heightened safety and security you should abide by the following three general rules:
KEEP A LOW PROFILE
BE UNPREDICTABLE
BE VERY ALERT
Seek advice from the authorities in charge (the local advisor and/or personnel at the host institution), if you have any questions. Your provider or university should be in contact with the U. S. Embassy in your host country regarding special instructions.
Report to these authorities any suspicious individuals, events, vehicles or objects that you have observed. Treat packages and mail from unfamiliar sources with suspicion.
Keep on you an emergency card with key phone numbers--of local advisor or local university personnel, host family, local police, Rider University Security Office (609-896-5029). Memorize the numbers.
Maintain a low profile. Don't stand out. Don't walk or go out in large groups of Americans. Avoid speaking loudly in English and otherwise drawing attention to yourself when walking with groups of other Americans. Avoid dressing in ways that identify you readily as American (e.g. baseball caps, baseball caps on backwards, American college sweat and T-Shirts). Stay away from civil disturbances and demonstrations.
Learn and practice key phrases in the native language such as "I need a policeman, doctor, etc."
Vary your daily routines: travel times and routes if possible.
Avoid congregating at American businesses, bars etc. that might be targets for terrorists or other anti-American individuals and/or where foreigners of other nationalities tend to go.
Exercise care with strangers. Be cautious about whom you invite to your apartment or family's apartment and in whom you talk to. Don't open doors to strangers. When in a hotel don't go down to the desk to meet someone whom you don't know. Do not give information to strangers about who you are, where you live, your program or its location.
Stay in touch with your family and your Study Abroad Advisor so they know you are safe and where they can reach you in case of an emergency or should an incident cause them to worry about your safety.
5. Women Travelers
Women traveling will probably encounter more difficulties than men. We recommend that you exert more caution about where you go, what you do and with whom you go than here in the US. Be careful about misreading verbal cues from men and misunderstandings as to the meaning of your behavior and dress as an American woman.
A common assumption is that American women are "easy." Television, movies and previous travelers have created this stereotype. In fact, because of our multi-cultural society, Americans do tend to be more open, less inhibited and less restrained to communicate friendliness. This can be taken the wrong way in cultures where social hierarchies and more rigid gender roles predominate, or where people are generally more restrained in their behavior and speech. For example, a friendly smile on the street in Spain could seem like an invitation to an Italian man.
The best tip to follow is to be more reserved and formal in your social contacts, especially until you understand the cultural cues.
Try not to travel alone, since solitude in some places means you want company. Observe how the women of the country dress and behave and follow suit.
6. Family Emergencies
Discuss with your family what you will do in the event of a family emergency, illness or death before you leave. It is much easier to have these conversations prior to departure than in an international phone call in the midst of a crisis.