Travel Essentials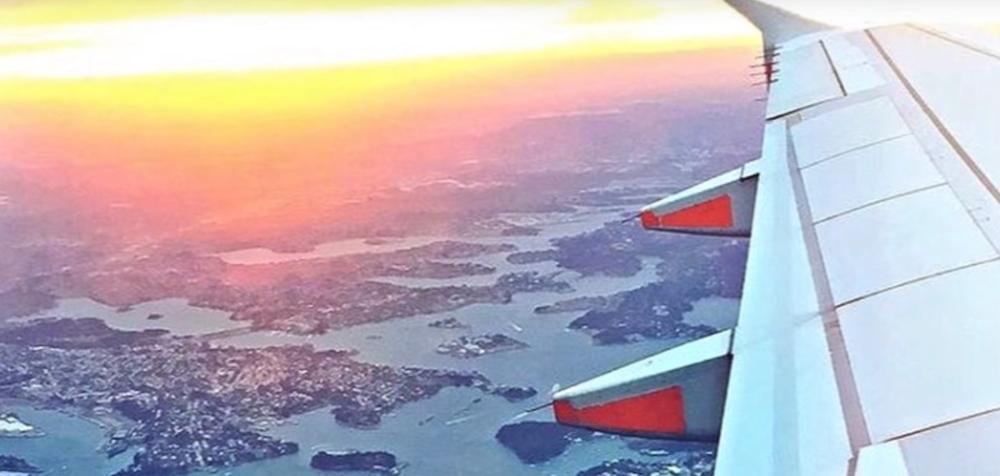 1. Travel Arrangements
General Flight Arrangements
Some program sponsors include group flights to and from the program, usually offered at an additional cost. Others require you to make your own arrangements. If you do need to arrange your own transportation, be sure to do so well in advance of leaving, especially if you plan to travel during the summer or any other period when air travel is heavy. Make sure you know what arrangements have been made for the arrival of students and the requested arrival date, including availability of housing, before you make your final reservations. Often a designated meeting place and time are established so that program staff can greet students upon their arrival. Many countries list a round-trip ticket as one of their entry requirements. Before purchasing a ticket, also consider whether you wish to travel after the program ends. Shop carefully to find a flight that best suits your needs.
Consider the following travel sites:
Flights within Europe
Loss of ticket/one-way tickets
If you lose your airline ticket, contact the airline, travel agency, or other agency from which you purchased the ticket. If you bought your ticket from an airline, you will have to fill out a claim for a lost ticket and buy a new ticket. You'll be refunded the cost of the replacement ticket, minus a fee. The fee varies with each airline. It takes about six months to get your refund. If you purchased Student Tickets, issued by STA Travel and other agencies, you don't need to buy a new ticket; you simply pay a $50 fee and your ticket will be reissued. Don't buy a one-way ticket, even if you don't know when you want to return home. Most foreign countries require visitors to have a round-trip ticket before they are allowed to enter.
Student Discount Travel
STA Travel and others companies may want you to show an International Student Identification Card (ISIC) for a discount. Plan to arrive on the first day of your program for AHA and Butler and on the appropriate day for other programs as required. Consider also the airport taxes costs out of US airports. For example, airport taxes from Newark are higher than those from JFK and Philadelphia.
There are a number of discounts available for student travel. You can obtain discounts on international flights, rail passes and lodging. The following are agencies that you can explore.
Note: Rider University Students are eligible for an additional discount if they book their travel through the Student Universe Rider portal.
2. Travel Guides and Other Information
You can ensure your success abroad by knowing something about the country and being able to express yourself--even if only with a few words--in the language(s) spoken there. Here is a short list of travel guides, historical and cultural books, works of literature, films, news sources and websites.
3. Study Abroad Connections (Alumni & Other Students Abroad)
Be sure to ask for tips from Rider study abroad alumni who studied in your country of destination. Make use of the destination list of all study abroad participants. You may be able to visit them in their host country (and vice versa) while you are abroad.
4. Hostels
When traveling on weekends, during school breaks or at the end of your study abroad experience, you should consider staying in a youth hostel. Hostels are much cheaper than hotels and can range from dormitory-style room to private rooms. They may have restrictions like curfews, require you to bring your own bedding or limit your stay to a certain number of nights.
In order to stay in hostels, you may be required to have an International Youth Hostel Pass, which you should obtain before your departure.
Many countries have student hostels, restricted to use by university students. These usually offer more conveniences than youth hostels, like food service, and are great for meeting other international students. You may need a valid International Student Identity Card to prove your student status. Some independent hostels exist, open to students as well as to other travelers.
5. Transportation While Abroad
Rail Travel
In many countries, rail travel is the most widely used mode of transportation. Buying a rail pass in the United States prior to departure can greatly reduce your costs. These passes usually offer unlimited travel for a specific period of time. There are special rail passes for students. Investigate the following sites:
Travel by bus
Bus travel throughout Europe is a bargain and luxurious by American standards. People of all social classes use it. It can also take you to out of the way places. Be sure to investigate bus travel as a means of exploring your country of destination and traveling to other countries. In parts of Asia, Latin America and Africa, bus travel may or may not be advisable. In these instances, locals or your provider will help you make a determination.
Travel by car
Be aware that renting a car abroad and filling it with gasoline can be quite expensive. Just as in the United States, each country requires you to have a valid driver's license. Some recognize your U.S. driver's license. Others may require you to obtain an International Driver's Permit. Some rental agencies have age restrictions. Contact your local AAA (American Automobile Association) Office or check www.AAA.com. Remember also that other countries have different "rules of the road." Prior to departure, you may also wish to get some information on international road travel. One source is:
The Association for Safe International Road Travel
5413 West Cedar Lane, Suite 103C
Bethesda, MD 20814
301-983-5252
Email: asisrt@erols.com
Website: www.asirt.org
Make sure that you also check to see if your U.S. automobile insurance covers you and rental cars overseas. The CIE does not recommend car rental.
Local Transportation
Unlike the United States, most cities and ever towns in your countries of destination have very good and inexpensive metro, bus and taxi transportation (some nations require you to wait in a queue for taxis). They also tend to be safe, although in some countries pick pocketing is a problem (See section of this Handbook on safety and security.). Learning the bus and metro systems will give you freedom and the opportunity to fully explore your environment and any other cities you visit. Official taxis are a good form of transportation late at night, and, if you are in a group, they are very affordable.