Accessability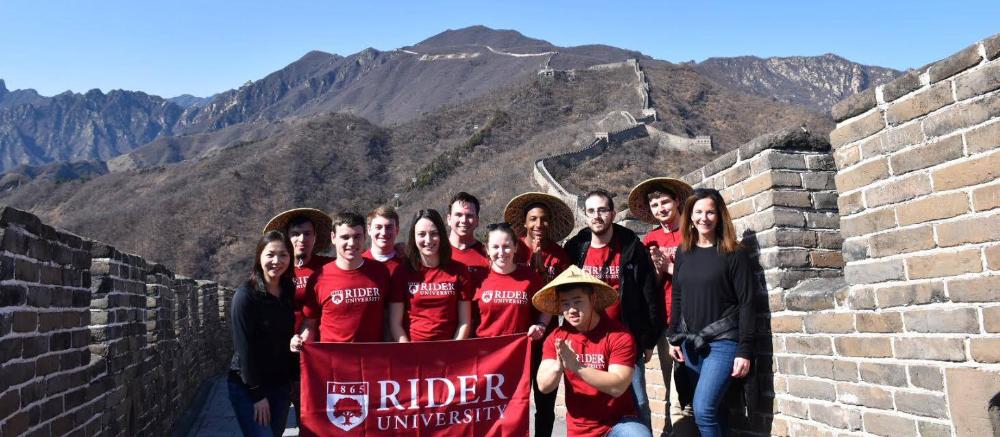 1. Self-Identifying and Planning
Identify yourself as a person with a disability early in the process. If you do, you'll improve your chances of securing the accommodations you need to make participation possible. Don't be afraid you'll be disqualified; once you have been accepted, a good study abroad program will encourage you to participate.
2. Making the Decision
Think about the type of program you want. Do you want to study in a place where disability accommodations are well-developed and cultural attitudes are progressive, or is the destination itself more important than how your independence or use of adaptive equipment will be affected?
Choose several programs to research in depth. Learn the facts about the programs you find appealing. Will they meet your academic needs? Can accommodations be made for your disability?
Talk to organizations both on campus and off to learn more. Campus disability support offices and disability groups both in the U.S. and abroad can advise you on how to identify your needs, request accommodations, and learn what services are available on the programs you like.
3. Planning
Plan logistics and pack. What do you need to take with you? Do you need special equipment like an adapter or transformer for your wheelchair, a with adaptive software, or hearing aid batteries ? Talk to the consulate of your host country and to your airline about entering the country with special equipment or medications.
Verify health insurance coverage. Check your regular policy to see if it provides the coverage you need for medical services abroad - and whether your plan pays providers directly, or requires you to pay and seek reimbursement. Pay close attention to benefits relating to pre-existing conditions, prescription drugs in more than a 30-day supply, and mental health coverage for seeing psychologists or counselors. Supplemental Security Income (SSI) and Social Security Disability Income (SSDI) often can be continued while studying abroad, but Medicaid benefits usually can't.
Get informed. Program providers and disability organizations can put you in touch with students willing to tell their stories. Mobility International USA, provides information about disability and international exchange. Tips and a list of organizations that have experience including disabled people in their international programs can be found at Mobility International USA.
4. While Abroad
Discuss your accommodations with program staff. Once you arrive abroad, discuss specific needs with your resident director or other staff, and communicate any new concerns as they arise. Seek local resources. NCDE has a database of disability organizations worldwide at Mobility International USA their staff can assist in finding others for you. Take ownership of your disability and learn what you can do to accommodate your own needs. This may mean memorizing bus routes or which streets have curb cuts, seeking out deaf clubs to learn the local sign language, or identifying people willing to provide you with informal support like assisting you with grocery shopping, monitoring changes in your condition, or keeping you on schedule.
Remember that reality can be different from the official story: in theory, every metro station may have an elevator, but how many are operational is the real question.
Allow yourself to accept more assistance than you would at home, or use assistance from home if it's not available abroad. If you're like most students with a disability, you'll build a support system abroad made up of programs staff and new friends. If you can't find a personal coach, AA meeting, or therapist abroad, access them remotely by Internet or telephone. If readers and scribes are unavailable, mail order audio or Braille books from the U.S. Library of Congress or bring assistive technology and software from home.
Be realistic about challenges and open to new experiences. The more open-minded you are about the ways things happen, the more you'll experience. Realistically, though, you may not end up participating fully in every activity. Understand how the local culture works, adapt your behavior to accommodate it ( like by bringing a book to amuse yourself while you wait for accessible transportation), and you'll write your own story abroad.
Students with Disabilities
It is important to be aware of the cultural differences about disability and accommodations in order to have a successful experience abroad. We therefore recommend that you disclose your disability-related needs far in advance. Communicate to the OIE staff and the Office for Students With Disabilities and your provider any requests as early as possible.
Begin preparing by doing the following:
Remember that other cultures may provide disability access in a different way--learn about the types of accommodations usually provided in your host country, and be flexible and open to different ways of working with your disability.
Before you go, find out as much about your host culture as you can and how they view your disability. Reading, talking to other students, and talking to your provider are good places to start. Knowledge is key to your success.
Think about how you will answer questions about your disability in the language of your host country--look up key words in advance.
Continue learning while abroad by talking to friends, host families, teachers and your providers.
Useful Sites:
Global Access: Global Access is a disabled travel forum for disabled travelers to share their experiences. Find travel tips and articles on a wide range of destinations. Travelers with disabilities can submit their own stories.
Mobility International USA: Mobility International USA (MIUSA) aspires to empower people with disabilities through international exchange, information, and technical assistance and training to ensure these individuals' success in international exchange and development programs.
European Higher Education Accessibility Guide (HEAG): This guide provides information on accessibility services in 17 European countries.